TelServer references

When they decided to couple the in-house CRM application to the telephony system made up of Alcatel-Lucent OXE PBX, the team in charge of the project chose TelServer Middleware for its capacity to answer precisely to the main demand of customer card display, with a high availability for many agents spread over several PBX.
redundant TelServer
3000 users
4 Alcatel Lucent OXE R11
450000 calls a month
The Matmut developers have fastly integrated the customer card display and click to call in the C# in-house CRM aplication.

A true reference on its market for more than 10 years, GPdis proposes in France a full range of home appliances products, sound, video. Sales are based on an extensive distribution network consisting of 800 employees at 70 locations.
GPdis platforms are governed by the constraints of the market for the sale of appliances (sales, Christmas, parties, etc.) and generating significant variations in the number of calls processed during the year.
Using TelServer allowed GPdis to accompany the pooling of its distribution and sales platforms while maintaining the quality of service for its clients
+400 users
40 IVR
2 Alcatel Lucent OXE R11 (active/passive)
20 monitor pilots of CCD pilots
18000 calls a month
Read Nicolas Musquar's interview, Operations manager of GPdis.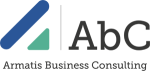 Armatis LC is a major player in the market for contact centers. It offers its customers a wide range of solutions for their own customer relationship.
Armatis LC uses TelServer to couple its CRM application to the Avaya Aura PBX.
110 users
2 AES R6 on Avaya Aura (redundant)
TelServer redundant

SCRIPTAL is an IT services company specialized for over 15 years in the design, implementation and maintenance of software systems for the world of medical emergency:
SAMU calls regulation / Centre 15 (SAMUSCRIPT)
management of SMUR interventions (SMURSCRIPT)
management of firemen interventions (CG SCRIPT)
management of 'plan rouge' crises (NET CRISE)
cooperation with the military health service
SAMUSCRIPT is a software suite for managing emergency calls and helping in decision support. It also ensures the processing of all statistical data of SAMU / SMUR. SAMUSCRIPT is a multimedia integrated system (PBX, radio, mapping etc.). The application is generic and can be adapted to all control types (industry, police, firemen brigades, etc.). The application allows you to control telephone calls and manages the inflows.

Scriptal chose to be accompanied by UNIGONE (training, expertise and development assistance) for the development of call control to the Alcatel-Lucent PBX. UNIGONE provides the necessary CSTA APIs to interface the software components of our CTI products.

UNIGONE also provides support and expertise for all installations of SCRIPTAL's software at SAMUs.