ASN.1 references

Swisscom is the main Swiss operator for both mobile and fix communications. The Lawful Interception engineering team, which is responsible for engineering, testing and operating of all LI platforms and their interaction with the network elements of all technologies, has chosen UNIGONE ETSI Lawful Interception Java tools.
UNIGONE has developed a framework to relay the ETSI and 3GPP LI records from several switch manufacturers used by the operator, in compliance with the ETSI and 3GPP standards, and process the ASN.1 information in real-time (e.g., add geolocation to cells) for the delivery to the LEA.
Statement of Swisscom LI engineering team: 'Since many years, these high quality tools have been running in a reliable, fast and efficient manner. UNIGONE support team has always responded to our requests very efficiently. Requests for development of specific features were always handled in very flexible and fast manner.'

Many R&D teams of the French major operator are using our products:
The R&D team of Sofia Antipolis uses our Java

Asn1Compiler

for developing applications within the 'Libre appel' service.
The R&D team of Issy Les Moulineaux has chosen

UNIGONE

to develop a Java CSTA framework, allowing the development of CTI applications on the "Diatonis" product line. This solution relies on our

CSTA Asn1API

s. The applications development teams use

CSTAStub

to load test the global CTI applications.
The CORE/M2V team in Lannion uses

Asn1Browser

to analyse the ETSI Lawful Intercept protocol exchanges.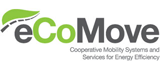 eCoMove is a 3-year integrated project (April 2010 - March 2013), funded by the European Commission under the 7th Framework Programme of Research and Technological Development.
This project will create an integrated solution for road transport energy efficiency to help drivers, freight and road operators:
Save unnecessary kilometres driven (optimised routing)
Save fuel (eco-driving support)
Manage traffic more efficiently (optimised network management)

Companies of the eCoMove consortium, among which NEC, Peek Traffic, QFree, Volvo, have chosen UNIGONE as ASN.1 tools provider. They are using Asn1Compiler for java to build the encoders and decoders involved in the CAM Message and Service Announcement protocols created by the ETSI ITS (Intelligent Transport systems) WG1.

KPMG in India is one of the leading providers of risk, financial services and business advisory, internal audit, corporate governance, and tax and regulatory services. In India, KPMG has a client base of over 2700 companies. The company serves leading information technology companies and has a strong presence in the financial services sector in India while serving a number of market leaders in other industry segments.
The development team of KPMG India has chosen UNIGONE's Asn1Compiler for decoding network elements encoded data for revenue assurance.

The danish operator Telmore uses our TAP3_9 Asn1API (Transferred Account Procedure) in its TAP3.9 Loader application.
Here is a feedback from John Greibe Larsen, Development manager of Telmore : What is TELMORE?
TELMORE is a tele operator that offers cheaper mobile telephony combined with attractive services. TELMORE holds up to 40 % of all transactions on the internet in Denmark and a market share of about 12 % of the mobile subscribers.
The application, TAP3.9 CDR loader:
We had to change our old CDR loader that was based on TAP1, as the TAP3.9 format was forced upon us. All this application does is extract information from the TAP3.9 files and create billing records that the rating engine then uses to charge our customers. With the new format we also chose to extract new information for marketing. All in all it was just a modification to our own billing system. TELMORE is very pleased with UNIGONE's Asn1API. It's easy to use, it's stable and fast, and the license agreement is very attractive. Based on these criterias TELMORE chose to use UNIGONE's TAP3.9 Asn1API to implement the new CDR Loader. UNIGONE might use this information in any way it sees fit.









...